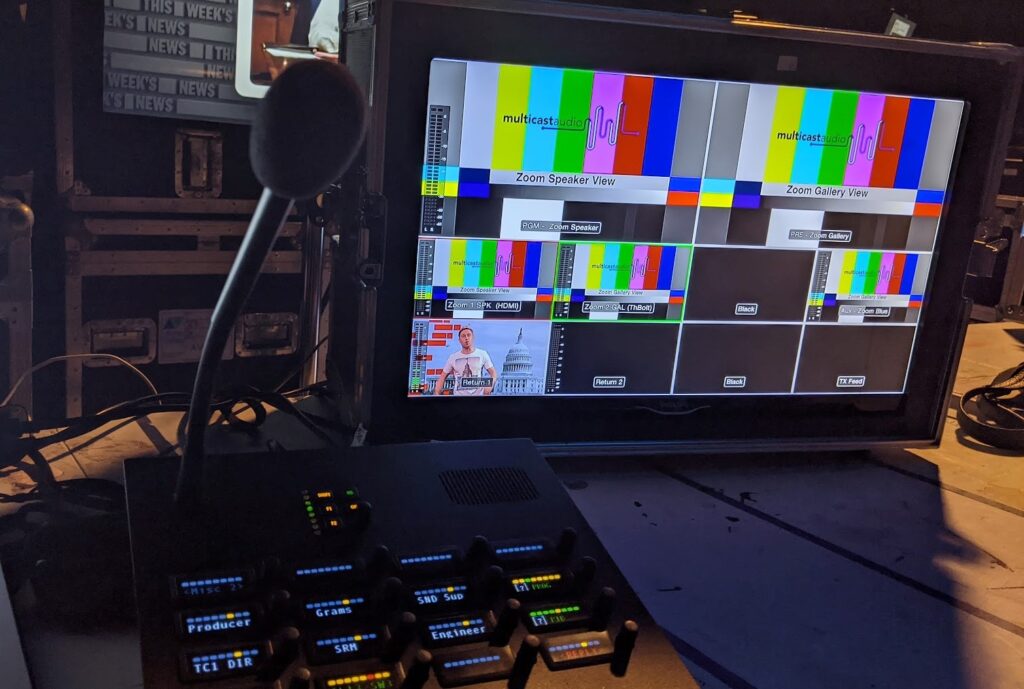 Since 2014, Multicast Audio has offered bespoke and friendly audio, communications and networking support and systems to clients in the events, theatre and broadcasting worlds. Led by our directors Ian Threlfall and Tom Mann we design, install and manage all of the technology to allow your teams, shows and events to be the best they can be.
We specialise in audio, communications and networking solutions and aim to be ahead of the game in technology and engineering to achieve our clients vision for their shows and events. We appreciate that every project is different, so the need to be flexible and approachable in our system design, and offering support at every stage of production is key to how we work.
We have been lucky enough to work on some fantastic shows and events over the years, often in difficult locations and with moving goalposts. We are able to bring our vast knowledge and experience from all of the various sectors of the entertainment industries to all our projects.
And on top of all that, and most importantly, we aim to do all this with a calm, friendly attitude and a cup of fresh coffee!