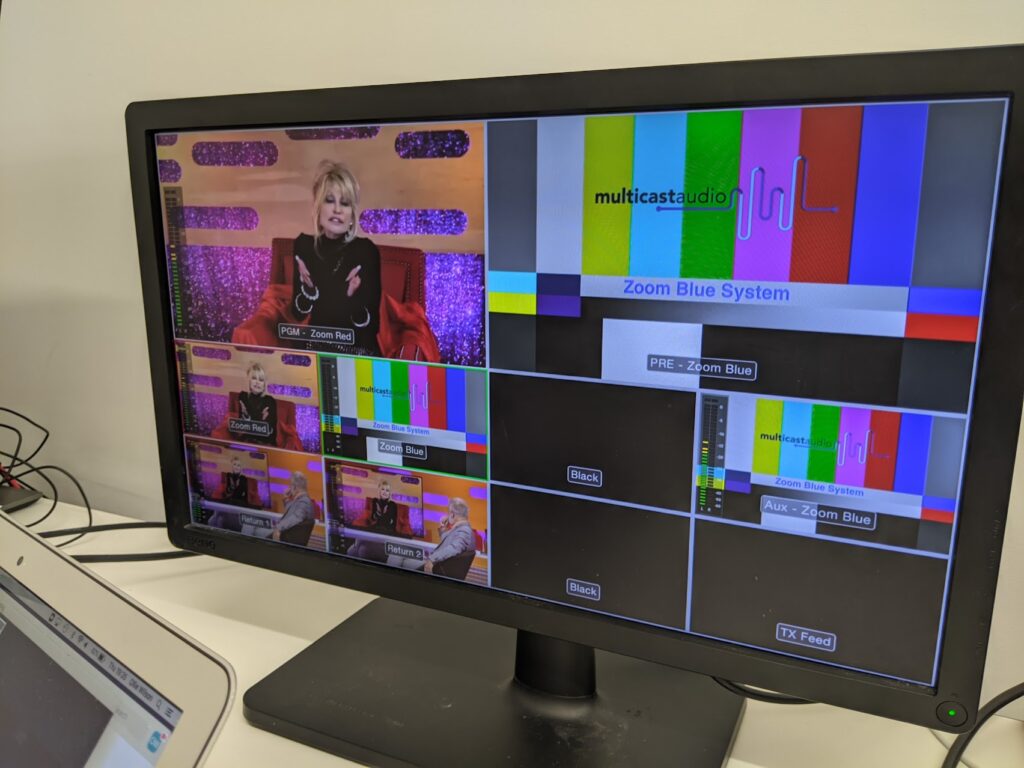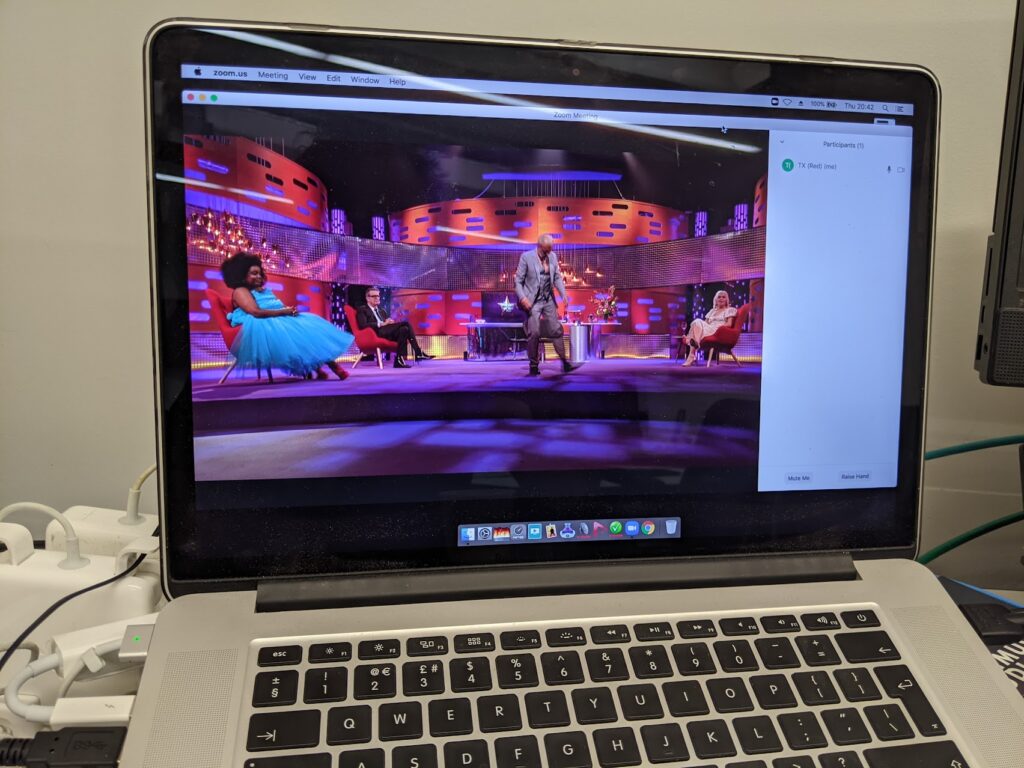 Role: Remote Links Management
Location: Television Centre
Client: BBC Studioworks
We were contacted by BBC Studioworks to design and supply a dual channel Zoom system allowing up to 2 celebrities simultaneously to interact with Graham and the guests in the studio. The systems offered the gallery synchronised full-frame video output of each guest and isolated audio. Each guest had a dedicated return video feed fed from a vision Aux and was interfaced in Television Centre's Riedel comms matrix for easy communication with both producers and the gallery team.
As part of this, we supplied an in-studio operator for each episode record to assist with any technical issues and line up the guests. We also worked with Zoom to allow higher resolution video so we could offer 720 and even 1080 HD resolutions from guests where it would allow. It was important that the system offered low latency so the pace of the show could continue.
The system worked excellently throughout the series and was even used to do the show's famous Red Chair segment when COVID restrictions sadly removed the show's audience and guests had to be remote.