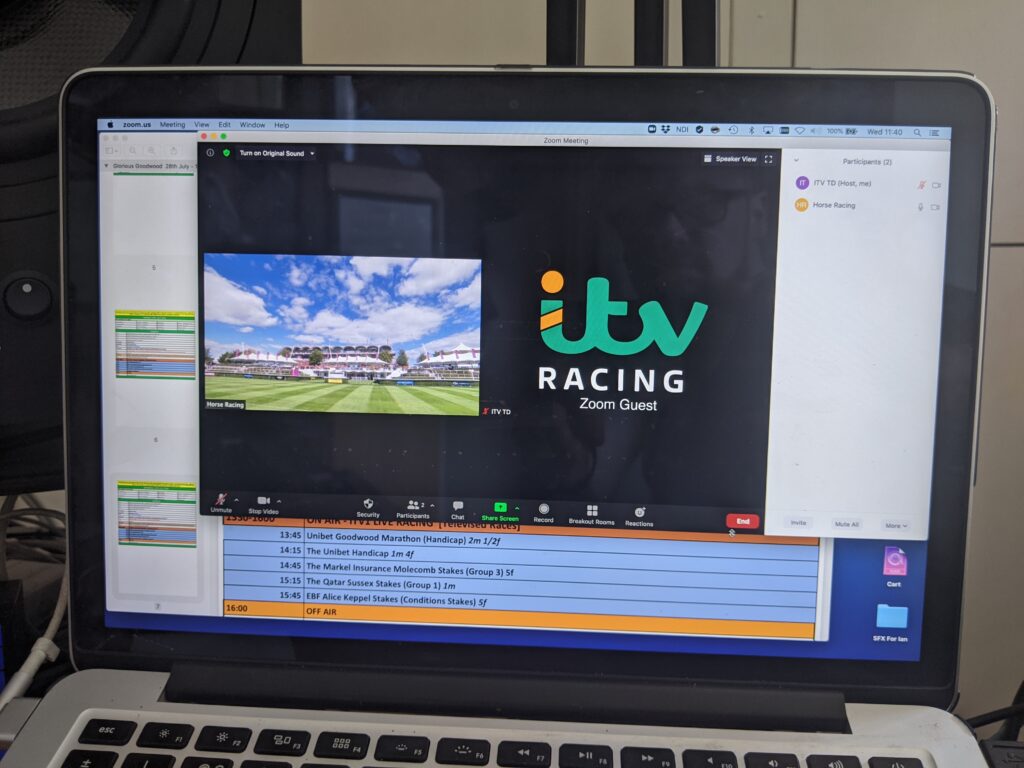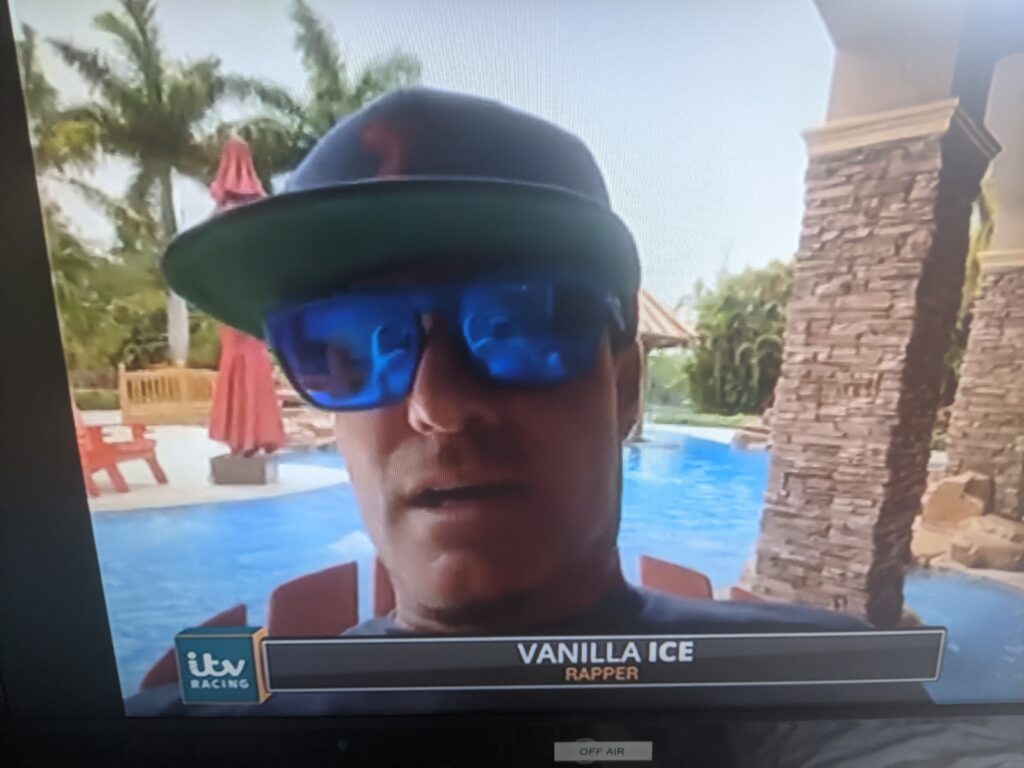 Role: Remote Links Management
Location: Remote
Client: ITV Sport
When ITV brought horse racing back to air in May 2020 after an absence due to COVID, they wanted a way to include interactions with the sadly absent horse owners. Using Zoom and operating completely remotely, we took on the management of connecting horse owners live to air for interviews before and after races. As tracks opened up to owners again, we continued to work with ITV Racing connecting other guests and analysts often not able to make it to the track, and allowing editors to react to breaking news stories in the sport.
We were able to connect to the OB truck at the racecourse via remote connection so we could control the Zoom output, see vision output and communicate with the rest of the production team in the truck in real time. Local machines running Zoom at our base allowed us to communicate with the Zoom guests, fix any technical issues and improve connections, and cue them.
We've been working for over a year now with the great team at ITV Racing and while it's wonderful to see fans returning to the tracks, we're still always on hand to dial in whoever from wherever.