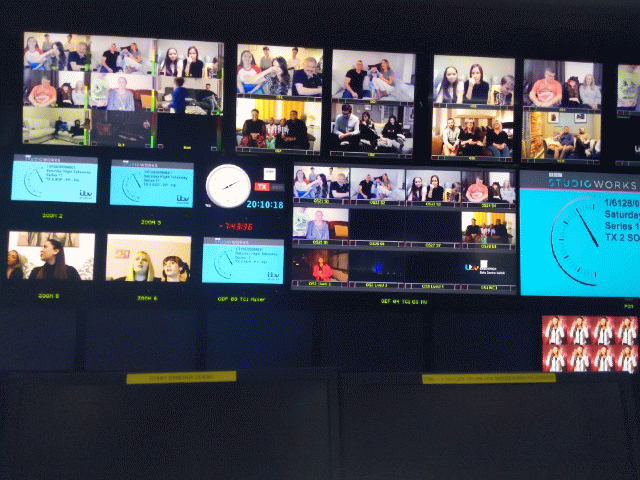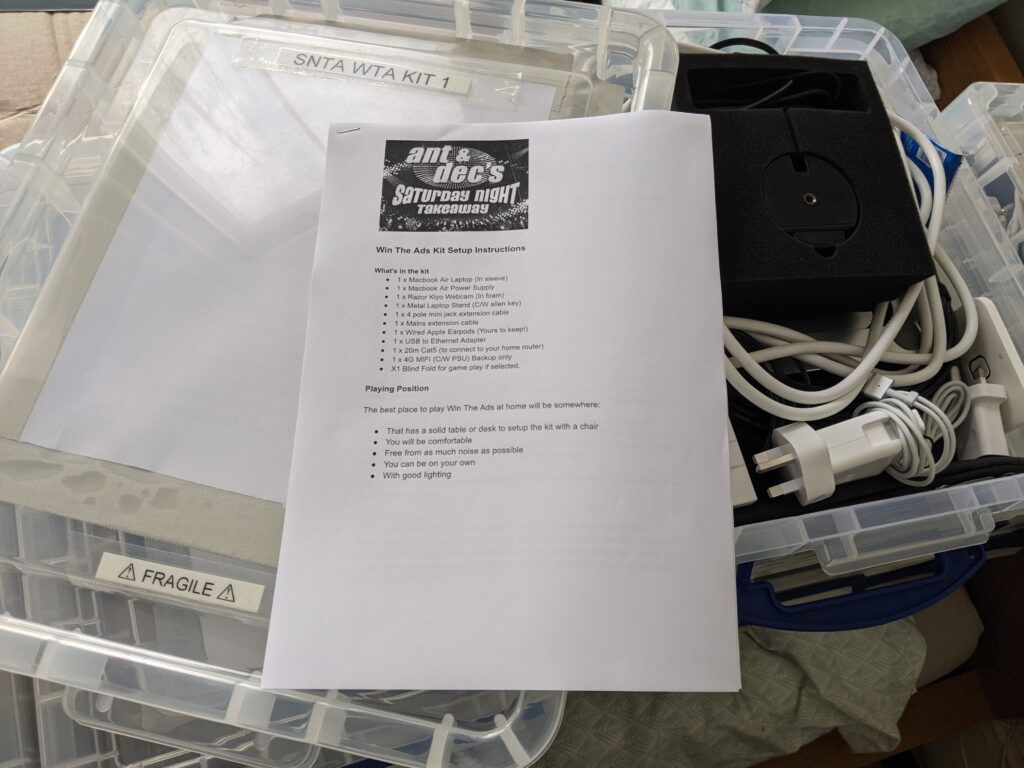 Role: Technical Management
Location: TLS / Television Centre
Client: Lifted Entertainment
We have been proudly working on Saturday Night Takeaway for over 5 years, originally from its home at the Southbank-based The London Studios and now at Television Centre . The live show is fast, ever-changing production which certainly keeps us on our toes! The show is famous for its audience participations and interactions, and we allow Ant and Dec's surprises to reach much further than the studio walls to those watching the show from wherever in the world!
Using primarily Skype TX solutions we manage the team of remote engineers hidden in viewers' homes. This allows us to take over their TV and feed them a return feed directly from the studio avoiding both transmission delay and allowing us to use a mix minus audio return. The systems allow us to achieve a round trip latency of 0.3 seconds and gives us the quick reactions needed for the surprises and various gameplay elements in the show to work.
During 2020/21, where COVID restrictions moved the entire audience remote, we were required to rethink our approach. With restrictions in place meaning remote engineers weren't feasible, we developed several different self service remote kits to give us as much quality and control as possible while making them simple for viewers at home to setup under the guise of being a 'virtual audience' kit. Then, based out of the dedicated gallery in Television Centre (TC3), we were able to take up to 30 outside lines from various internet protocols (Skype. Zoom. Quicklink and LiveU) and routing up to 11 lines into the main TC1 gallery live for each different part of the show.