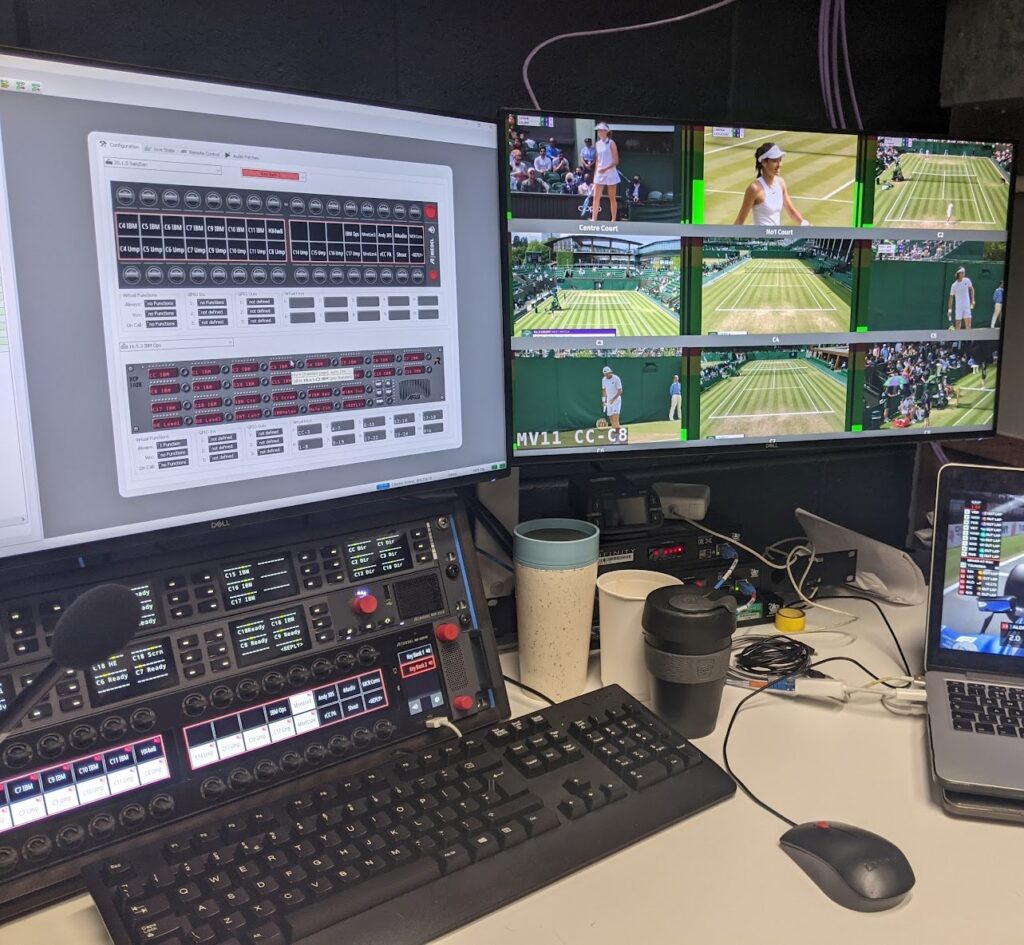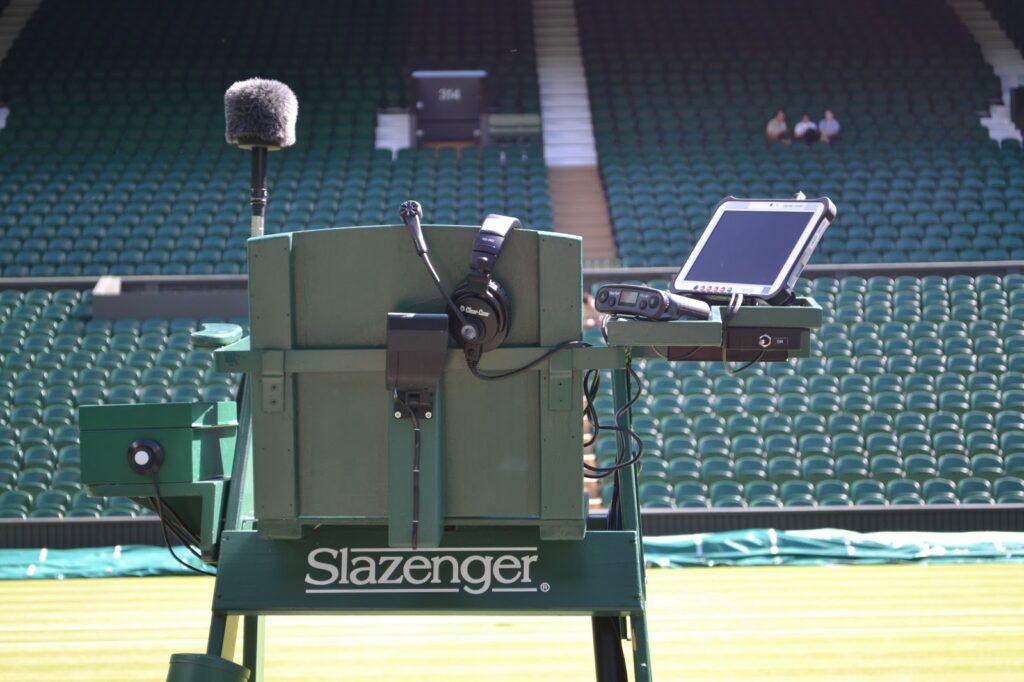 Role: Communications Engineering
Location: SW19
Client: RG Jones
We have been working with RG Jones at the The All England Lawn Tennis and Croquet Club since 2012, helping them provide their onsite matrix comms for the club during the prestigious fortnight of The Championships. The system allows not only RG Jones team members who are managing the vast on site audio network to communicate but also various important members of club staff and broadcast teams in real time using a Riedel Artist system as a backbone.
Other important users of the system are Hawkeye line calling staff and officials who from their remote monitor location we connect to both the umpire in the chair and the directors in the OB trucks who are standing by to take video feeds of the outcomes. Additionally, we have taken on providing connections to IBM Data Entry teams around the grounds who are inputting all of the statistics and match data live to power the graphics and data outputs.
The system has grown year on year with more users and equipment and it's a project we've been proud to be working on with RJ Jones for nearly 10 years.